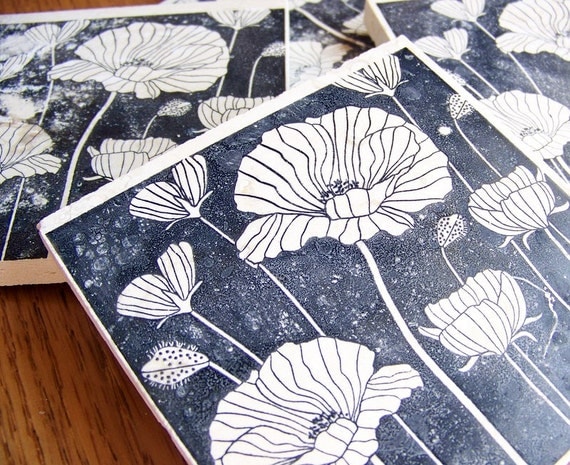 i recently went to a rubber stamp and paper show in allentown, and i came home with a few new stamp sets --- i made a few new coaster designs for my etsy shop -- i really like how they turned out. what do you think?
these are fun -- poppies.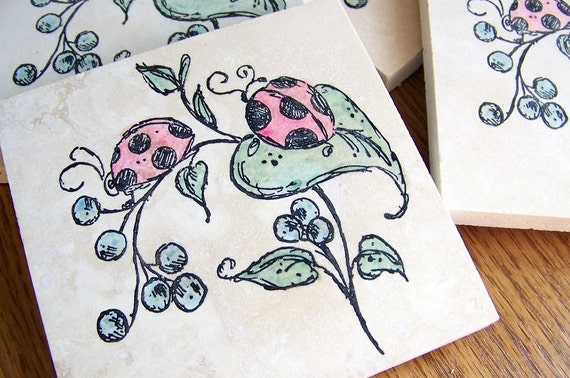 love the ladybugs too! these i colored in with a blender pen and stazon.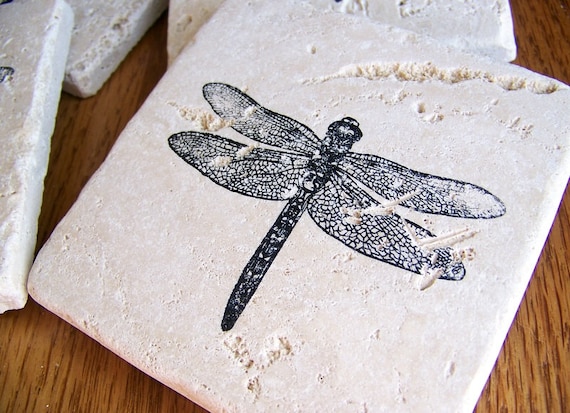 and dragonflies! this came in a set and has a die to cut this one out --- i love the set - bet i'll use it alot!
all of these coaster sets are available in my etsy shop -- there is a link at the top of this page - and on the right sidebar.
thanks so much for stopping by! stop by again to see what's happening around the craft table!
happy stamping!